About Me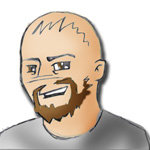 My name is Bobby, I am a self employed full stack web developer with 13+ years of experience in the Denver metro area. I primarily work in PHP, Javascript, Java and a little C#, but have worked at some level with many different languages in years past.
In addition to having a strong passion for building and customizing websites for customers, I also have an interest in programming various mathematical projects and game development, which are also showcased on this website.
Most, but not all of my web development experience has involved custom development work on eCommerce websites, often with web service integrations to different services.
I have also worked with IOT zWave Development for 4 years building web interfaces for controlling IOT devices, and helped build a Set Top Box for internet video.
Professional Services
Please see the services page for a break down list of my skills and various experience I have had throughout the years.
Contact
If you are interested in working with me, or would like to learn more, please touch base with me via the contact page thanks!